Battery Charger Tester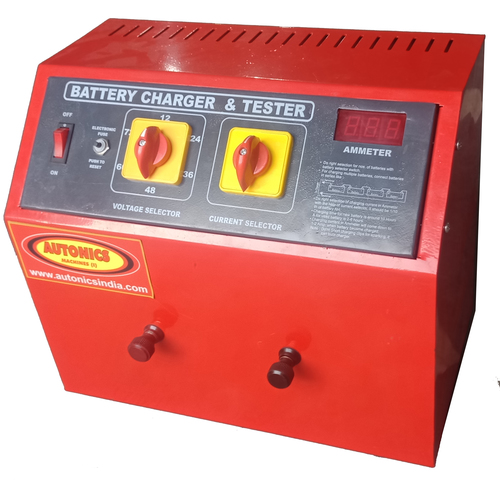 Battery Charger Tester
Product Code : 03
Brand Name : autonics
Owing to its clever design, the Battery Charger Tester that we provide to our customers is perfect to be used for all minds of ions batteries and their chargers. This is perfect to be used for the recharging of various batteries like nickel cadmium, nickel metal hydride, lead acid, and lithium ion. This is preferred to other alternatives in the market owing to its clever design, rugged constructions, accurate results, ease in usage, low maintenance needs and various other such factors. We provide this tester in various different specifications according to the needs of our customers. This Battery Charger Tester can be bought from us at market leading rates with various easy payment options.
Overload & reverse connection Safety.
All the units are provided with Digital Battery Tester.
No. of batteries to be charged with charger is based on customer requirement.
Battery can be tested by giving suitable Ampere load also.