Battery Charger Tester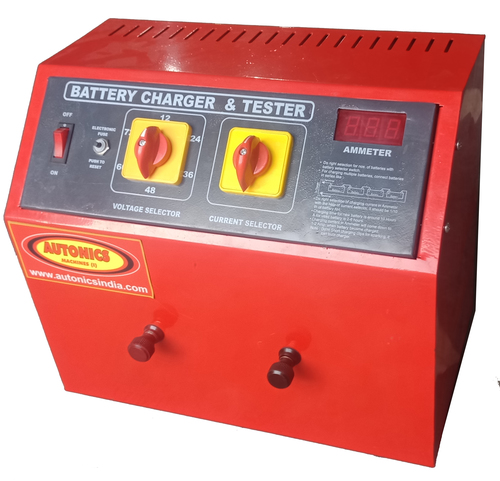 Battery Charger Tester
Product Code : 03
Brand Name : autonics
We are one of the leading Battery Charger Tester manufacturers, offering safe battery charger tester. Our unmatched automotive battery charging tester is installed with the up-to-the-minute technology. Our without comparison automotive battery charging tester has extensive range of application which consists of mobile charger, MP3 charger etc. We proffer matchless automotive battery charging tester which is easily available at the most competitive price.

Different suitable models for all types of batteries for Bikes, Cars, Bus, Truck etc.

Overload & reverse connection Safety.
All the units are provided with Digital Battery Tester.
No. of batteries to be charged with charger is based on customer requirement.
Battery can be tested by giving suitable Ampere load also.